Magna Carta Holy Grail app fails; one million Samsung Galaxy owners can't download Jay-Z's new album
66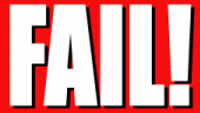 One million people who own a Samsung Galaxy device must be feeling a little upset right now. It seems that a
glitch
has prevented them from downloading Jay-Z's new
Magna Carta Holy Grail
album. You might recall that
as part of a $20 million partnership between the rap mogul and the Korean handset manufacturer
, those who own a Samsung Galaxy device were
given the opportunity to download an app
that showed behind the scenes video and clips on the making of the album.
In addition, the first million Galaxy owners with the app were supposed to be able to download the album once the clock struck 12 this morning. But the app did not work and a million people were left hanging in the wind. To add insult to injury, the free behind the scene content on the app also has not been working. Jay-Z fans have been left looking for ways to pirate the tracks.
Unfortunately, when something like this happens, it leaves a bad taste in the mouths of consumers. If Samsung tries to do something like this again, whether with Jay-Z or another artist, there will be a backlash from those who were promised something that Samsung failed to deliver. It should be interesting to see the spin that comes out of both Samsung's and Jay-Z's camps over the next few days.
source:
Phandroid
UPDATE:
Apparently Samsung has corrected the problem from earlier in the day as we are hearing from our readers that they are now able to download the album. Enjoy!