Verizon's Samsung Galaxy Note Pro 12.2 and Galaxy Tab 4 8.0 get updated to Android 5.1.1 Lollipop
4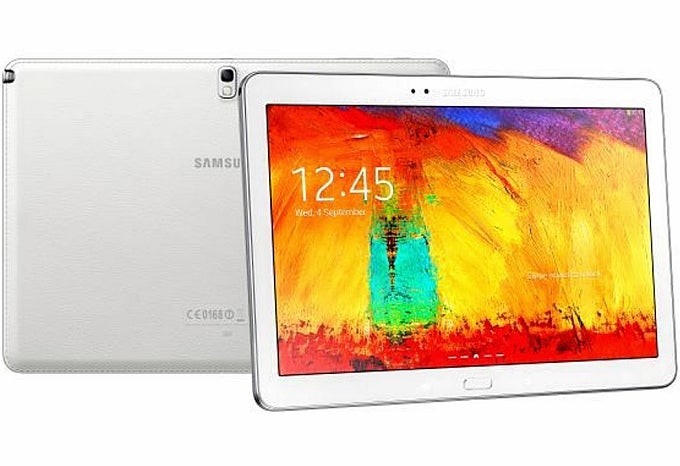 Verizon has recently started updating two of Samsung's tablets to Android
5.1
.1 Lollipop, the most recent version of Android currently available. The tablets in question are the Samsung Galaxy Note Pro 12.2 and the Samsung Galaxy Tab 4 8.0, two slabs that attack very different price points, or did so at the time of their launch. Both tablets previously ran Android 4.4 KitKat.
One of the most significant changes that Google has baked into its Lollipop version of Android is the new Material Design user interface principle. Other new features include the new Quick Settings, an improved notification system, as well as the usual range of performance improvements.
Aside from the standard Lollipop features, the two tablets also get a few unique treats. The entry-level Samsung Galaxy Tab 4 8.0 gets a newer version of Knox, Samsung's mobile security platform, the Galaxy Apps store receives an auto-update feature, and the slab also gets a few security features that are not related to Knox. The firmware version for the new Galaxy Tab 4 8.0 update is T337VVRU3BOH2.
The high-end Samsung Galaxy Note Pro 12.2 gets all of the new features of the Galaxy Tab 4 8.0, as well as a new Download Booster app and a new "Kids Mode" widget. Updated Note Pro 12.2 tablets will run firmware version P905VVRUANK5.
Like all OTA updates, the new firmware files should gradually roll out across the US over the next few days. Once your tablet detects that the update is available, it will launch a notification. If you're feeling anxious for the new update, however, you can manually check for its availability by heading to Settings->About device->Software Updates.
What do you guys think of the new updates? Are you excited to receive Android 5.1.1 Lollipop on the Samsung Galaxy Tab 4 8.0 and the Galaxy Tab Pro 12.2?