Verizon invests $4 billion for LTE and 3G expansion
4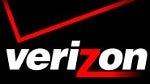 After we told you what kind of speeds you can experience thanks to
TeliaSonera's LTE network
in Sweden, chances are that you are most eager to use this kind of speeds if you are not from the Scandinavian country. If you live in the States, then we have a good news for you – Verizon and Alcatel-Lucent concluded a 4-year, $4 billion contract, according to which the latter should help the US's biggest carrier to create its 4G network and to expand its 3G one.
It's not much of a secret that LTE is the future and that makes it understandable that Verizon is pouring that amount of money into the creation of its network. Tony Melone, chief technology officer at Verizon Wireless, says:
"Constant network improvement is in our DNA. With Alcatel-Lucent's strong support, we... will remain the most reliable in the nation for years to come."
According to the agreement, Alcatel-Lucent will help build the infrastructure for Verizon's 4G network, including:
end-to-end CDMA and LTE radio network solutions;
IP, optical and microwave backhaul and transport;
complete portfolio of professional and network integration services.
This is not the first agreement between Big Red and Alcatel-Lucent and obviously Verizon has a lot of faith in the Paris-based wireless infrastructure developer. With the 4G war becoming more and more fierce with each passing day, it's of paramount importance for every carrier to deliver breathtaking speeds. After all,
the whole industry's direction
is towards making the smartphones less like phones and more like compact powerful devices. That is the future and we already see that data consumption is indispensable in the modern smartphone business – a fact that's sure to be relevant for some time ahead.
source:
Alcatel-Lucent