Verizon introduces Motorola DROID 2 Global for $199.99 after rebate and signed pact
1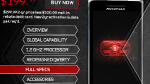 Even though Verizon had been accepting pre-orders for the Motorola DROID 2 Global, the handset had yet to be introduced to the world. But that has now changed. Thanks to Big Red's Facebook page, and the DROID DOES web site, everyone now knows about the fastest smartphone available, with a 1.2GHz processor under the hood. With Android 2.2 powering the show, Adobe Flash Player comes installed right out of the box
The Motorola DROID 2 Global allows you to make and receive calls, surf the web and check your e-mail from over 220 countries.The official price is none other than the standard $199.99 price after rebate and a signed contract that has been the cost of high-end models over the last year.
The plain vanilla Motorola DROID 2 has just about disappeared from Verizon's promotional web site, DROID DOES. It looks like the carrier is currently pushing four models including the DROID 2 Global. The other models are the flagship Motorola DROID X ($199.99 after rebate and 2 year contract), the BlackBerry-esque Motorola DROID Pro ($179.99) and the HTC Droid Incredible ($149.99).
Right now, throw in the Motorola Droid 2 and you have the carrier's DROID line-up for the holiday shopping season. There really does seem to be a DROID out there for everyone.
source:
Verizon
,
DROIDDOES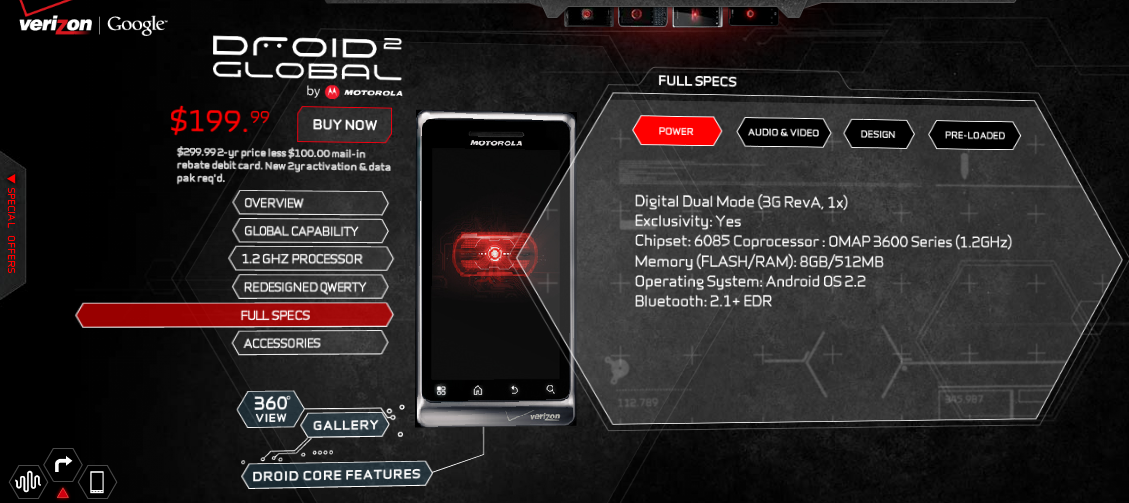 The Motorola DROID 2 Global is the first handset to feature a 1.2GHz processor under the hood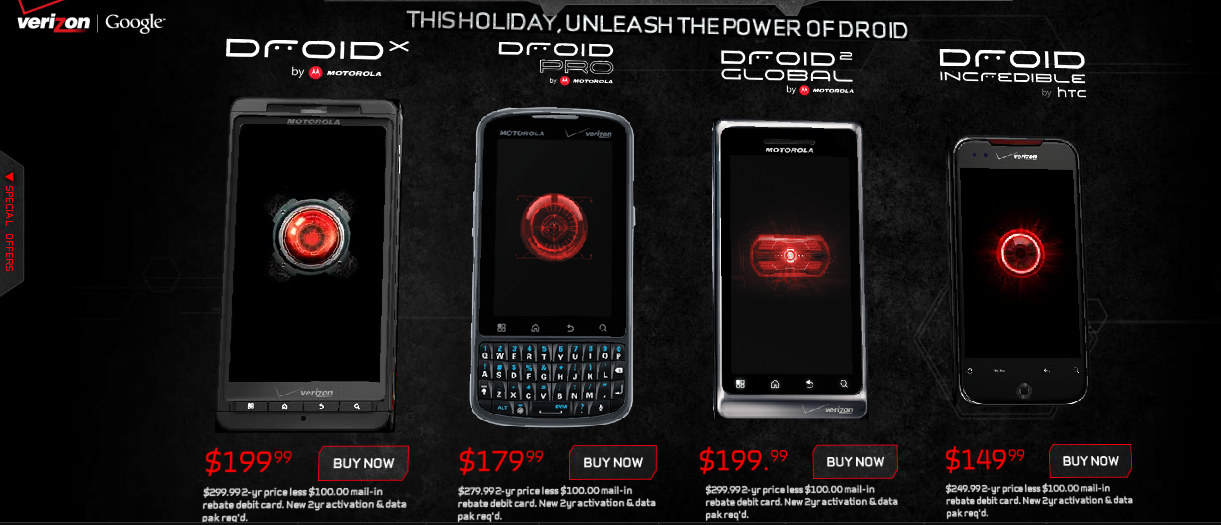 Add the Motorola DROID 2 to this lineup and you have Verizon's DROID roster for the holiday shopping season