Use ClickMe to set two-tap reminders from anywhere in the interface
2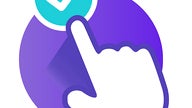 Ever wanted a set-it-and-forget-it way to create quick reminders on your phone in the various situations that arise throughout the day? ClickMe is one such task and reminder scheduler that doesn't feel cumbersome to use. Even if you take your to-do list out in a widget on your home screen, it is still a botheration to scroll to it, tap to set a task, then enter text, voice note, whatever, and then set a reminder.
ClickMe, while not with the most polished of graphics, is nevertheless trying to keep things simple, by popping up a way to create reminders in just two taps, no matter where you are in the interface.
Schedule an alert right after a phone call, leave a voice note to yourself, use a picture, screenshot or a calendar event - these are all viable options for setting a two-tap reminder with ClickMe. The app is still in beta, so there's more to come, but even now ClickMe is shaping up to be one of the fastest ways to create impromptu reminders on your Android handset. Check out how it works in the video below.
| | |
| --- | --- |
| Developer: ClickMe A.S LTD. | Download: Android |
| Category: Productivity | Price: Free |