Update to iOS 10.3.3 starts rolling out today
14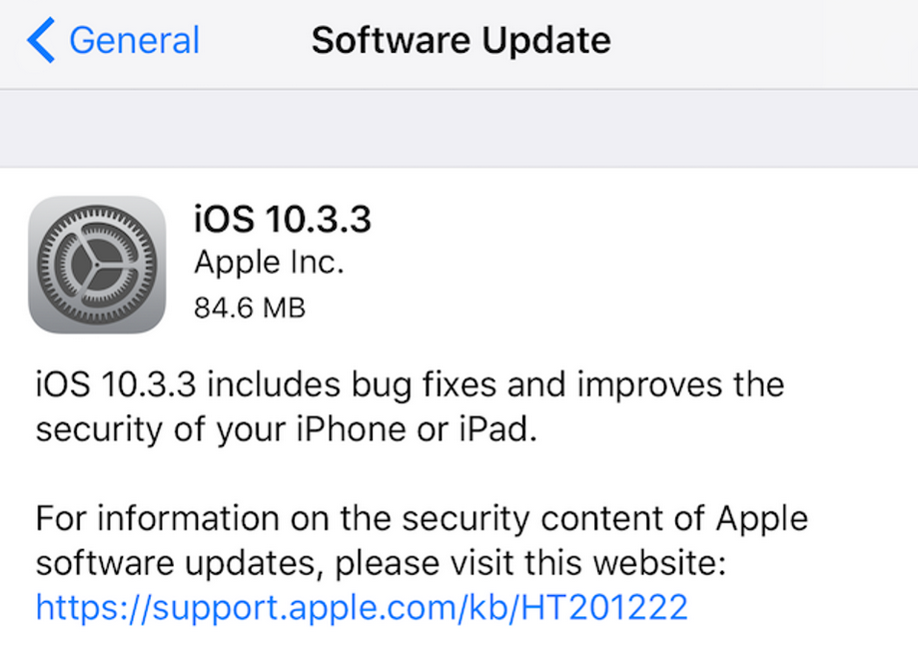 Apple disseminates iOS 10.3.3
Apple iPhone, Apple iPad and Apple iPod touch users today are starting to receive the update to iOS 10.3.3. Mostly made up of bug fixes and security enhancements, this could very well be the last build of iOS 10 to be offered before the launch of iOS 11. The latter could see the light of day in September, possibly at the same time that the 2017 iPhone models are launched. Of course,
there have been rumors about a delay in the launch
of the
Apple iPhone 7s
,
Apple iPhone 7s Plus
and the
Apple iPhone 8
. If you're anxiously awaiting iOS 11, you might want to check in often for the latest information pertaining to the release of these three phones.
The changes that come with the update include a Find My AirPods feature. If you constantly find your AirPods falling out of your ears, you should feel a little better knowing that with this feature, you should be able to discover where your lost or stolen wireless Bluetooth earphones have gone to. The iOS 10.3.3 update includes new app transition animations, and a new Podcasts widget.
To update to iOS 10.3.3 OTA, simply take your iPhone, iPad or iPod to
Settings
>
General
>
Software Update.
You can also update via iTunes by connecting your iOS device to your PC or Mac.The update weighs in at 84.6MB.
Even more exciting to many are the public beta versions of iOS 11 that are now available for those who have signed up to receive them. As beta versions, keep in mind that they are not final and you are probably going to find some bugs.
Just last week, iOS 11 beta 3 was released
, allowing iPad users to close open apps with an upward swipe. App Store settings remember if you want to enable auto play for videos.
source: Apple