Developers receive iOS 11 beta 3 today
3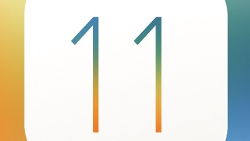 Apple today released the developer version of iOS 11 beta 3, weighing in at 392MB. For the moment, registered developers only get to install the new iOS build. The public version of the beta should be available in a few days to those who have signed up to receive them. Among the new features is a different way to close apps on the iPad by swiping up on the multitasking screen. The "X" button seen on beta 1 and beta 2 of the build have been replaced by the new swipe to close gesture.
Other features included in the update include an improvement to the cover sheet of the Notification Center. This will now show all notifications. No longer is it necessary to use a swipe gesture to view older notifications.
The changelist for the iOS 11 beta 3 developer version includes:
Refined 3D Touch interface for the Camera app in Control Center. Similar UI changes can also be seen in the 3D Touch overlay view for the Notes Control Center shortcut.
The Cover Sheet of Notification Center has been refined. It now shows all notifications immediately when swiped into view; a second upward gesture to see older notifications is no longer necessary.
On iPad, you can now remove apps from multitasking with an upward swipe gesture. The close button 'x' interface seen in beta 1 and beta 2 has been replaced with the swipe interaction.
Improved Springboard responsiveness when dragging and dropping. App icons now more closely track with finger gestures when dragging around.
Messages in iCloud reports fine-grained update progress in Settings.
Mail correctly remembers if it is open in 3-column mode on larger 12.9-inch iPad displays, when switching between full screen and split-screen presentations.
Smart Invert is now applied more correctly across the operating system.
In TV Provider settings, users can sign up with their local provider even if it doesn't support Single-Sign On yet.
App Store settings now include a preference for whether to auto play videos. Users can pick to disable autoplaying video entirely or only when on cellular networks.
OS X Server is listed in the Files app; not yet functional.
The UI for 3D Touch previews for Safari has been tweaked.
For developers, SafariServices offers a new API to improve the authentication flow for onboarding. For instance, when Facebook is updated, a user that is logged in to the web app can be automatically logged into the native app without entering a password.
While normally you would expect to see Apple release the next beta version for watchOS 4, that was not done today. We could see the latest OS beta for the timepiece released later this week.

source: 9to5Mac