Update to Google Play Music allows users more control over sound quality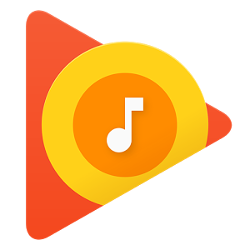 The latest update to
Google Play Music
gives users more control over the quality of the music stream on their phone. Before the update, users could adjust the playback quality of wireless streaming only. Following the update, users can control wireless streaming quality, Wi-Fi streaming quality and download quality. The Wi-Fi streaming quality is set on "Always High" by default. Other options include "Low," "Normal," and "High." The problem with having the quality on high is that you might see more buffering than normal.
Download Quality has three choices which are "High," "Normal," and "Low." By default, Download Quality is set on "Normal." If you set the quality to high, you will be consuming more of your native storage when downloading a song. To change your settings, go to the hamburger menu in the upper left of the Google Play Music app and click on, well, settings.
The update for Android carries software version 7.5.4518 and is in the process of rolling out right now. To expedite the process, open the Google Play Store app and tap on the hamburger menu on the upper left. Click on My apps & games, scroll to Google Play Music and tap on update. That's all there is to it. If you don't see it yet, it means that the update has not yet hit your handset.
To install Google Play Music, click on the appropriate link (
Android
|
iOS
)
source:
9to5Google