Update gets pushed out for Verizon Ellipsis 7 to improve battery life, LTE connectivity and more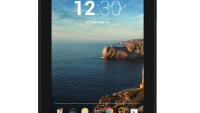 Back in November,
Verizon launched its own branded tablet
, the
Verizon Ellipsis 7
. The Android powered 7 incher is receiving a rather large update that will improve quite a few of the tablet's functions. First on the list is improved 4G LTE connectivity for the slate, over Verizon's pipeline. Also being improved is the mobile hotspot connectivity on the slate and battery life. And if there is one thing that everyone could use, it's longer battery life.
The update also adds an easier SIM card installation experience and offers support for Big Red's pre-paid plans. Photos and videos taken with the slate's camera can be stored on a microSD card following the update. And the UI notification to warn you of low storage has been improved.
The Verizon Ellipsis 7 is $149.99 with a signed two year contract and $249.99 off-contract. If you're a Verizon customer looking for a low cost 7 inch slate, this might just be your cup of tea, especially after this update.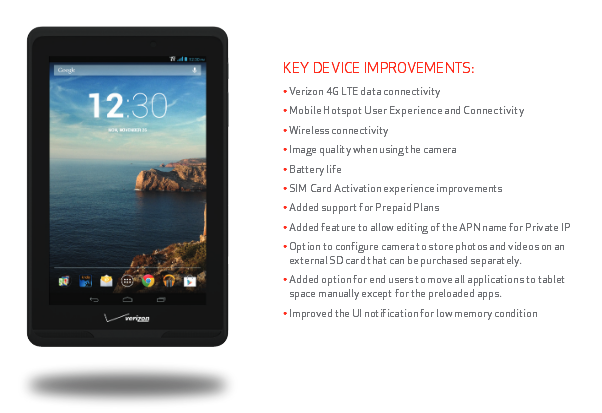 The Verizon Ellipsis 7 receives an update
source:
Verizon
via
AndroidCentral