Update coming for Samsung Stratosphere; no, it is not Android 4.1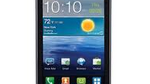 Verizon and Samsung are sending out an OTA software update to the
Samsung Stratosphere
. With Android 2.3 currently powering the phone, we're pretty sure that you are hoping that somewhere in the ensuing sentences we will write that the update brings Android 4.1 to the unit. In fact, after more than a year and a half with the phone, you'd probably be satisfied with Android 4.0.4. But this update has nothing to do with the phone's operating system build and the changelist has a number of mundane changes.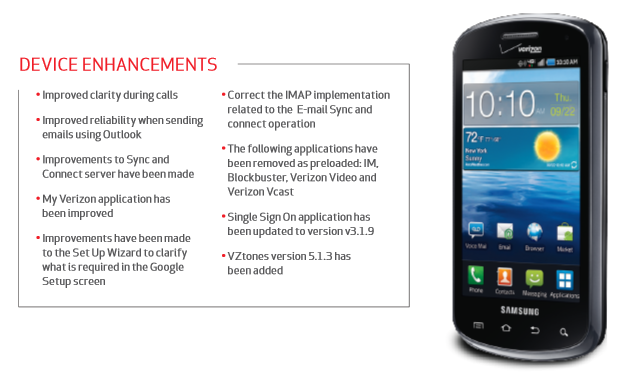 An update is coming to the Samsung Stratosphere
One change improves the
clarity
of calls which is pretty important for a phone. The list also mentions that after the update, if you send an email using Outlook, you can feel pretty confident that the message will arrive at its destination. Improvements have also been made to Sync and Connect server while the 'My Verizon' application has been improved. Some people must have complained about confusing directions for the Google Setup screen while using the Set Up Wizard since the update clarifies what is required on the screen. The update also corrects the IMAP implementation related to E-mail Sync and connect.
Some previously pre-loaded apps have been removed which is actually a good thing for those enlisted in the movement against carrier's excessive bloat, or
M.A.C.E
. With this handset, you can kiss goodbye to Blockbuster, IM, Verizon Video and Verizon Vcast. The Single Sign On application will be updated to version 3.1.9 from the update and the version of VZ tones on the device will up dated to 5.1.3.
The side-sliding Samsung Stratosphere was launched on October 13th, 2011 and
has since been replaced
by the
Samsung Galaxy Stratosphere II
at Verizon. The newer model currently runs Android 4.1.
source:
Verizon
via
AndroidCentral