Unlimited service helps Verizon top expectations for the second quarter
4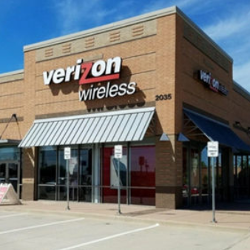 For its first full quarter offering an Unlimited data plan, Verizon returned to a growth pattern. From April through June, the nation's largest carrier added 358,000 net new postpaid phone subscribers. This is a giant improvement from the 86,000 net additions added during last year's quarter. Overall net additions came to 614,000. While that is less than the 615,000 added in the second quarter of 2016, it greatly topped estimates of a 115,000 increase predicted by JP Morgan. The Wall Street consensus was for a small 70,000 gain. Wireless revenue slipped 1.9% to $21.3 billion during the three month period.
Verizon also did better than the Street expected with its reported churn rate of .94% for the period. That matched the number announced during last year's Q2 and was markedly better than the 1.1% that Wall Street analysts were looking for. The carrier now has 114.5 million wireless retail customers, up from 113.2 million last year and 113.9 million last quarter.
After a five-year absence,
Verizon brought back a regular unlimited data plan
on February 13th, following heavy promotion of unlimited service by rivals T-Mobile and Sprint. But true to its standing as the "premium" stateside wireless operator, Verizon's unlimited plan is more expensive than the competition. One line of Verizon unlimited is $80 a month. Two lines cost $140 monthly while three and four lines are priced at $160 and $180 a month, respectively. Verizon Chief Financial Officer Matthew Ellis said that "even with the price premium we have, it shows that customers value the high-quality network experience that we deliver."
Investors love the report as Verizon's shares are up $3.37 or 7.6% to $47.78 this afternoon.
source:
Reuters