Uber to be pre-loaded on Sprint's new Android models; carrier will give you $20 toward first ride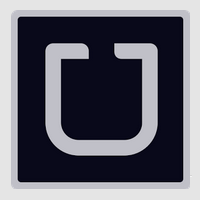 Uber, the app that allows you to select a time and place where a car and driver will pick you up and take you where you want to go, has recently run into some bad press. In Delhi, India, a Uber driver stands accused of raping a female passenger. In some countries, Uber had to shut down. Regulators from a pair of West Cost states are trying to prevent Uber from taking business away from licensed hacks. That tells you how threatening Uber is to the status quo.
The Uber app allows users to employ a map to show drivers exactly where to pick them up. You can track your driver's progress on the app, so you can see how close he is to fetching you. The app allows you to decide from a variety of cars, and will also give you a rate quote. And when it comes time to pay, you can use the mobile wallet on your phone, a credit card or use PayPal. Cash is not accepted.
Sprint has announced a new promotion that will run through the end of this month. Most of the carrier's new Android phones will come with the Uber app pre-loaded. And Sprint will pay $20 toward your first Uber ride, if it takes place this month. When you are about to register with Uber , enter the coupon code SPRINT, and the carrier will reduce your first Uber bill by $20. Remember, you need to use the service sometime this month in order to get the $20 from the mobile operator.
Uber is available in 140 U.S. cities and 45 countries, which means that it just might be the best transportation option for your next holiday shopping excursion. And if you don't use Sprint, you can still download the app from the Google Play Store. If you have a Spotify account,
your playlist can be heard over the speakers of the Uber car
you selected.
Hey, $20 is $20, right? Instead of using a cab to get from point "A" to point "B", why not try Uber? If you're a Sprint customer, you can save $20 quickly and painlessly.
source:
Sprint
via
AndroidCentral