Uber launches new mobile app, adds important new features
0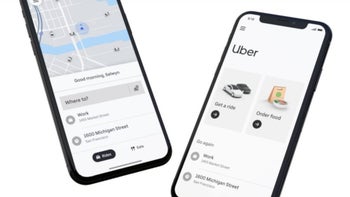 Uber has just released a brand new mobile app that brings a lot of new features, as well as many improvements over the previous one. According to Uber's
statement
, the new app experience is currently testing in hundreds of US and international cities.
The new app will show Rides, Eats and any futures options that Uber plans to add side-by-side, allowing users to choose their preferred method of transportation faster and easier. One of the most important new features included in the new app is called
Verify Your Ride
.
It will allow Uber customers to choose to receive a unique four-digit PIN to verbally provide to their drivers to make sure they get in the right car. The driver will only be able to start the trip in the app once the correct PIN has been entered. Uber plans to further improve the security features offered in their mobile app with the help of a new technology that uses ultrasound waves to automatically verify that customers are in the right car.
Text to 911
is an upgraded version of the last year emergency button included in the Uber app. The new option lets users send a text message to 911 in cities and counties that support this technology. The text message will be automatically drafted to include trip details such as the car's make and model, license plate, and location.
Bike Lane Alert
will be available by the end of October and will allow Uber riders in more than 200 cities around the world to receive an in-app notification when they're being dropped off near a bike lane.
Last but not least,
Improved Real-Time ID Check
is meant to help ensure that the Uber driver matches the account in the company's system. Unlike previous security measures that only required drivers to offer Uber basic selfies, the new feature prompts them to perform a random series of basic movements like smiling, blinking and/or turning their head, which should add another layer of security.
In the same piece of news, Uber announced that starting next month, it will begin showing bikes and scooters on the map inside the Uber app. The new feature will be available in all 28 cities where the company's JUMP bikes or scooters are available, plus a dozen US cities where Lime scooters are available via the Uber app.