US Cellular loses subscribers in Q2, outlook remains positive on growing earnings and upcoming LTE network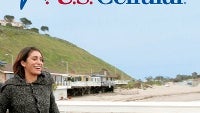 Regional carrier US Cellular posted its
financial results for the second quarter
of the year and even though the company did lose subscribers, its upcoming LTE network and growing revenue allowed it to keep an optimistic stance for the future. The company reported a profit amounting to $73.9 million, up nearly twice from the $40.8 million it registered in the same period last year.
Revenue also increased
4.5% to reach $1.08 billion, beating analysts' expectations plotting $1.07 billion for the quarter. This translates into per share earnings of 87 cents. While subscriber retention remained the company's weak point as it lost 58,000 of its customers, US Cellular CEO Mary Dillon said that she was happy with increased postpaid ARPU and low churn rate:
"We continued to increase postpaid ARPU and maintain a low churn rate although our subscriber results continue to reflect the intense competitive environment and the weak economy. This remains our greatest challenge."
US Cellular serves nearly 6 million people. The company committed to working on increasing awareness to potential future subscribers, but it also has a juicy LTE networking coming up later this year. With
39% of the phones it sold being smartphones
, the company could leverage more users for its upcoming 4G network, but it also marked growing sales of data plans for feature phones.