US Cellular customers can get their TV fix now that MobiTV service is available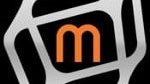 YouTube can go only so far for some people when it comes to killing time, but lucky for
US Cellular
customers, they're now able to kill even more time now that
MobiTV's service
is now available with the regional carrier.
Getting their TV watching groove on, customers can directly download the application onto their handsets, which can then provide many hours of entertainment for them. Specifically, they'll have access to streaming and caching video content from various sources – like ABC, CBS, NBC, ESPN, The Disney Channel, MTV, Comedy Central and much more.
Much like most things nowadays, there is a premium to pay in order to get access to content. In fact, service pricing ranges from
$4.99 per month to as much as $9.99 per month
depending on the specific package customers pick out. For those sporting either the HTC Desire or Samsung Mesmerize, they'll have the first shot in checking out the new service.
So if YouTube just can't cut it anymore, then you might as well give MobiTV a crack.
source:
US Cellular
via
Phonescoop