US Cellular LTE network to reach almost 90% of users by end of the year
1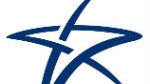 US Cellular isn't one of the biggest wireless carriers in America, it actually stands at the 8th largest, but it is pushing hard to build out its 4G LTE network. According to a new release, the carrier is expecting to build out its LTE network enough to cover almost 90% of its users by the end of the year. The plan includes expanding current LTE markets as well as adding a number of new regions to the coverage map.
The press release by US Cellular says that the plan is to add "more than 3,800 additional cities and towns" to its 4G LTE coverage area, which means that by the end of 2013, 87% of all US Cellular customers should be covered by the LTE network, up from the current level of about 61% of customers that have LTE coverage.
The new areas targeted for coverage are in California, Kansas, and Nebraska, while existing regions in Illinois, Iowa, Maine, Maryland, Missouri, North Carolina, Oklahoma, Oregon, Tennessee, Texas, Virginia, Washington, West Virginia and Wisconsin will see expansions in LTE coverage.