U.S. criminally charges Huawei, its CFO and related units in 13 count indictment
16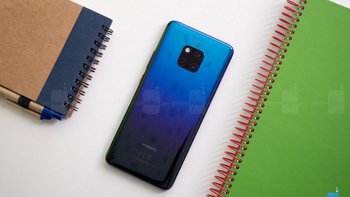 After years of calling Chinese smartphone and network equipment manufacturer Huawei a threat to national security, the U.S. today announced a 13 count indictment against the company.
According to ABC News
, Huawei, two of its affiliates (Huawei Device USA and Skycom Tech) along with CFO Meng Wanzhou were charged with committing various crimes. These indictments are related to the company's business dealings with Iran, a country under economic sanctions in the states. The U.S. Justice Department alleges that Huawei committed bank fraud and defrauded the U.S. government over its business with Iran.
More specifically, Huawei and Skycom were charged with bank fraud and conspiracy to commit bank fraud, wire fraud and conspiracy to commit wire fraud. A grand jury in the Eastern District of New York returned charges of conspiracy to obstruct justice against Huawei and Huawei USA. Meng, the daughter of Huawei founder Ren Zhengfei, was charged with bank fraud, wire fraud, and conspiracies to commit bank and wire fraud.
In a separate indictment, the Justice Department charged Huawei with stealing trade secrets belonging to T-Mobile. Earlier this month, we told you that
Huawei was being criminally investigated for stealing trade secrets
related to "Tappy." The latter is a robotic technology used by the carrier to test phones, and T-Mobile won a $4.8 million judgment against Huawei in a civil case back in 2017.
Meng was arrested in Canada last month at the behest of the U.S. government, which issued an arrest warrant for the executive. After being nabbed in Vancouver, Canada, Meng posted a huge bail and awaits extradition to the U.S. Her next court appearance in Canada is scheduled for February 6th. Her arrest led to a wave of nationalism in China, with several companies threatening to fire any employee who buys an Apple iPhone, but promising to subsidize the purchase of a Huawei handset.
During the investigation, the FBI uncovered emails dated from 2013 from Huawei, promising to pay bonuses to employees who steal information from other companies around the world. Stolen information was to be sent to an encrypted email account used by Huawei.

"The charges unsealed today clearly allege that Huawei intentionally conspired to steal the intellectual property of an American company in an attempt to undermine the free and fair global marketplace. To the detriment of American ingenuity, Huawei continually disregarded the laws of the United States in the hopes of gaining an unfair economic advantage."-Christopher Wray, FBI Director
The Chinese government was not the subject of any charges. But in the back of many U.S. lawmakers' minds, they worry that devices from Huawei contain back doors that spy on U.S. consumers and corporations and send that data to the communist government. When Meng's dad, Huawei founder Ren Zhengfei,
denied that the company uses its equipment and devices to spy
, that statement still contained a sentence about his loyalty to the communist government.
Huawei is the second largest smartphone manufacturer in the world, and the global leader in providing networking equipment.