Huawei founder says his company does not spy for Chinese government
15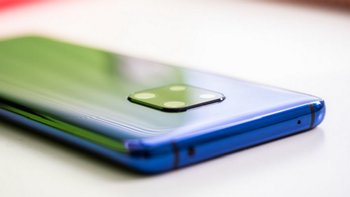 The Financial Times
(via
Reuters
) reports that on Tuesday, Huawei founder Ren Zhengfei denied that the company spies on behalf of the Chinese government. The paper quotes Ren as saying that Huawei has never been asked to provide improper information to any government. He added that there are no laws in China that would require Huawei to install back doors on its phones or networking equipment.
The executive said that the company will shift its focus to countries where Huawei is welcomed. This confirms an earlier report that
Huawei has given up trying to clear its name in the U.S.
The executive stated that Huawei has 30 contracts to build 5G networks in various countries.

"I still love my country, I support the Communist party, but I will never do anything to harm any country in the world"-Ren Zhengfei, founder, Huawei
Ren founded Huawei in 1987, and still owns 1.14% of the company's shares. He says that he misses his daughter, Meng Wanzhou, who is
currently being held in Canada and faces extradition to the U.S.
Meng, Huawei's CFO, allegedly committed bank fraud so that Huawei could do business with Iran and Syria. Those two countries are currently under U.S. sanctions.
Huawei is the second largest smartphone manufacturer in the world and is the largest provider of networking equipment in the world.