Two Samsung Gear S2 versions stop by the FCC, no cellular radio in sight
26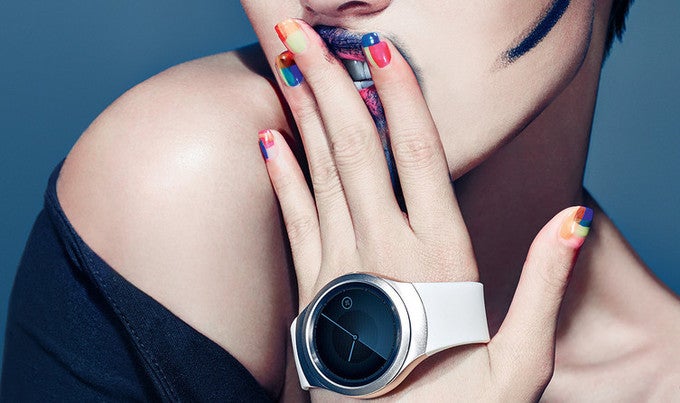 The Samsung Gear S2 is already out of the bag as
Samsung itself revealed its existence
. However, there are a lot of details currently up in the air regarding Samsung's first smartwatch with a rounded display, as the company has yet to fully introduce the digital wrist piece. According to multiple previous reports, at least one version of the
Gear S2 will come with cellular connectivity
, but it looks like a recent development raises doubts surrounding the claim.
Two versions of the Samsung Gear S2 have stopped by the FCC ahead of their launch. These versions come with model numbers SM-R720 and SM-R732. According to
insider sources quoted by Sammobile
a couple of weeks before Samsung confirmed the existence of its upcoming smartwatch, the SM-R720 was known internally as the Orbis S1 and the SM-R732 was referred to as the Orbis S2 Classic.
Although the FCC listings don't tell us too much about the SM-R720 and the SM-R732, they do reveal that neither of these devices will come with cellular connectivity. Instead, they will use the more traditional connectivity option (for a smartwatch, at least), which is pairing up with a smartphone through Wi-Fi or Bluetooth.
If you're into the design of the Samsung Gear S2 but really want a stand-alone smartwatch that can place calls directly from your wrist or browse the web without relying on a connected smartphone, a tiny glimmer of hope still exists. Previous information suggested that Samsung is actually working on three separate versions. The one that is missing from the recently-discovered FCC listings will allegedly bear the model number SM-R730, and this might be the version that brings the often-rumored cellular radio.
With IFA 2015 right around the corner, it's probably safe to assume that we'll find out more about the Samsung Gear S2 and all of its variants next week at the 2015 edition of Berlin's yearly consumer electronics event.