Twitter updates its iOS application with a number of new features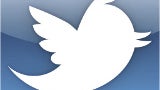 Hello, fellow tweeters! We bring good news - Twitter has updated its iOS application to version 5.1, adding a number of new features in the process.
To start with, the tweets that appear in the Discover tab will now be able to show photo, video and article previews, making it easier to reach the media content. Secondly, Twitter has enhanced the Search function, which will now include relevant photos at the stop of the results. Not only this, but the search will also be capable of giving you media previews. Finally, Twitter has also worked on the account management part of things a bit. Users who have accidentally forgotten their passwords can now reset them in a few steps, while those who have chosen to protect their tweets will no longer be unable to manage their follow requests.
Sounds like a download-worthy update to us! And speaking of downloads, here's where you'll find the latest version of
Twitter for iOS
!