TweetBook gallops in to provide a decent Twitter experience on the BlackBerry PlayBook
1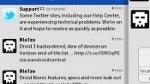 If you're a proud owner of a
BlackBerry PlayBook
and simply can't wait for
Android apps support
to get you a decent Twitter experience, then you might want to invest on this useful app called
TweetBook
for the PlayBook.
There are a bunch of different Twitter clients available for download in the App World, but what makes TweetBook stand out is its simple and straightforward interface – not to mention its in-depth functionality. Specifically, it offers a multi-pane design to give you instant access to things like direct messages, mentions, and timelines. In addition, you have other noteworthy features like the support for multiple accounts, access to your camera, the ability to search, and many more.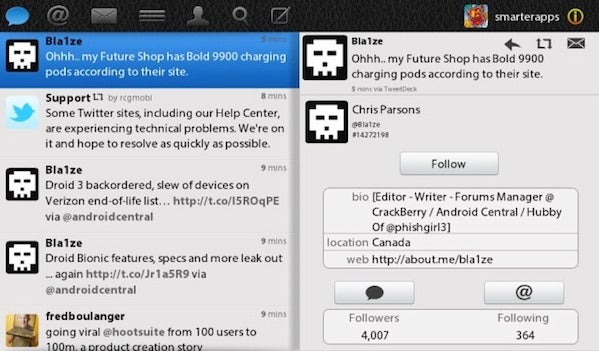 Obviously, it's shaping up to be a great tool for any heavy Twitter users out there, however, it's worth noting that it carries a
$4.99
price tag at the moment. As much as we'd like to see something like this for free, this is going to be the premium you'll need to pay in order to experience something halfway decent on the tablet.
source:
RIM
via
CrackBerry