Trinity kernel brings overclocking and better battery to Galaxy Nexus
10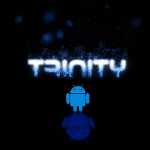 No matter how good your device's battery life may be, it can always be better, and allow you to play more games or watch more video, or even some of those less battery intensive things like checking e-mail or using your phone to make actual phone calls. Now, if you're a Galaxy Nexus user with root access, you could get a boost in battery life.
The boost comes from the custom Trinity kernel by Morfic. Trinity kernels are known for boosting performance, but this one will also help battery life. The trick is that this custom kernel overclocks the CPU while also undervolting, as well as underclocking the CPU when the phone is in sleep mode in order to both kick up performance and add battery life.
The Trinity kernel is available for both CDMA and GSM variants of the Galaxy Nexus, and you just need to have your device rooted and unlocked.