Top accessory offerings that can protect, connect and power your mobile device
2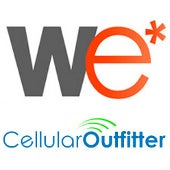 If there's something our gadgets really love (besides their owners), it must be their accessories. Think about it! What kind of smartphone wouldn't be thankful for a stylish case, which not only makes it look trendy, but, perhaps more importantly, can also save its life, should an unfortunate drop occur? A very ungrateful one, that's what!
But the point is that apart from those few ungrateful handsets, most really appreciate the cool accessories you buy for them, and that is where we'd like to say a big THANKS to our long-time partners from
Wireless Emporium
and
Cellular Outfitter
, who also happen to be one of the most-trusted accessory stores. We'd like to spend a few moments to introduce you to the various offerings of these two sister sites, because, let's face it - who doesn't need a case, or a car charger, a second battery, a dock of some sort or something else, in order to make their mobile device experience more convenient and secure?
What stands behind the success of our partners is the great variety and quality of the accessories they offer. You can find tons of cases, holsters, chargers, batteries, screen protectors, cables and much more, all being easily discoverable and available at affordable prices. To give you some examples of their top products, we'll just mention a few of them like their Lightning to USB cable for
iPhone 5
(obviously that's a hot commodity right now), their convenient Rubberized Slim Snap-On cases for the
Samsung Galaxy S III
and even the Universal Spare Battery Charger with an LED indicator. If you'd like to browse through the full list of accessories offered by Wireless Emporium, feel free to
visit their online store here
. You can also find all products offered by their sister site, Cellular Outfitter, right here.
We've just told you about two of the best places we know where one can find great accessories for mobile devices. Now it's your turn, guys - tell us what kind of accessories you're most likely to use in your daily grind!