Top 6 best leather cases for the Google Pixel and Pixel XL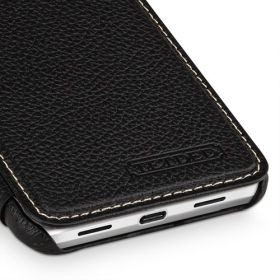 Looking for the best leather cases for the
Google Pixel
and
Pixel XL
? We did some digging around so that you don't have to, and we're now ready to share our recommendations.
In what follows, we'll talk about various form factors of leather cases for the new Google Pixels. We'll also traverse a range of price points and leather materials. As always, make sure to drop us a comment in the section below and let us know if we've omitted any high-quality leather cases for the new Google
Pixel
and
Pixel XL
.
While some wouldn't be caught dead using one, some smartphone users find that leather cases bring a touch of elegance and warmth to what's otherwise a cold object, the smartphone.
If leather cases aren't your thing, you might want to check out some of the other Google Pixel and Pixel XL case roundups that we've published. Last week, we talked about the
best clear/transparent cases for the Google Pixel and Pixel XL
. In a previous article, we've also covered the
best rugged and stylish Google Pixel and Pixel XL cases
.
Case-Mate Wallet Folio Black Leather
We'll start our roundup with the Case-Mate Wallet Folio case, probably the best case
leather case
for the Google Pixel and Pixel XL currently out there.
Handcrafted using genuine leather, the Case-Mate Wallet Folio case comes with slots for cards, ID, or cash and also includes metallic buttons. Extra sturdiness is provided by a hard plastic back cover. The back side of the case comes with cutouts for both the fingerprint sensor and the camera, meaning that both remain fully operational with the case installed.
You can have Case-Mate's black leather case for the Google Pixel and Pixel XL in any color as long as it's black. Priced at $60, this is the most expensive case we've included in our roundup, but we have some alternatives ready for those on a tight budget.
Donaway Soft Sleeve

Although cases are good for protecting your premium smartphone, they also add a bit of bulk. Sleeves are an excellent midground as they protect your phone when you're not using it but also allow for an easy extraction mechanism. If you're looking for a leather sleeve for the Pixel or Pixel XL, then our recommendation is to get Donaway's Soft Sleeve case.

The exterior of this sleeve is made out of genuine leather while the line soft interior protects the phone against scratches. There's also a magnetically-lockable strap that you can use to quickly pull the phone out. This case is available in black and brown, but we'd like to highlight the black version with red lining, which is a looker.


Tetded Slim Profile Genuine Cowhide
Crafted by hand from genuine cowhide, Tetded's leather case for the Pixel and Pixel XL is available in two versions. One is a standard flip case while the other adopts the wallet-style factor and comes with two smaller card slots and a bigger one for your cash.
Abacus24-7 Google Pixel Case
If you're on a tighter budget, but still want to get that leather feel, check out the Abacus24-7 leather wallet case for the Pixel and Pixel XL.
This case covered in synthetic leather, which was to be expected given the low price, but there's a lot to talk about. The bulk of the protection is ensured by a TPU case that covers the back of the sides of the phone, but on top is a layer of synthetic leather. Interestingly, the card slots come with RFID blockers, which ensures that no data will be leaking out from your contactless cards. This affordable leather case comes in a triad of color options: black, blue, and purple.
Harley Davidson Leather Wallet
Up next, how about a synthetic leather case from Harley-Davidson? Available for $30 on Amazon, the "Harley Davidson Credit Card and Cash Wallet Case" is an interesting option, and not only because it flaunts an aluminum Harley Davidson logo on the front.
As you can note from the photos, the phone placed inside the 'wallet' and is held in place by an elastic sleeve, no plastic hard case required. Harley Davidson's leather case for the Pixel and Pixel XL comes with 4 card slots and a cash pocket.


Zizo Slide-Out Wallet Pouch - $16
We'll now move on to a suede leather case that's a bit more out there. As the name suggests, the Zizo Slide-Out Wallet Pouch offers plenty of storage space for your cards and cash.
The main highlight here is the detachable exterior card holder, an interesting option which expands the number of card slots to 9. If you don't need the extra bulk, which amounts to quite a bit overall, you can remove the exterior card holder.
The color options range from black to some riskier colors such as pink and purple. Depending on your personal preference, it may well be worth its asking price of $16.