Today's T-Mobile Tuesday freebies include $5 off Red Robin appetizers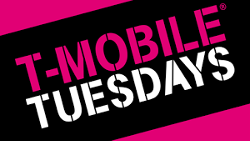 Today, if you haven't looked at your phone yet this morning (yeah, right!) is Tuesday. And that means that if you are a T-Mobile subscriber, it is T-Mobile Tuesday. Every Tuesday, the nation's third largest carrier says thanks to the people who have signed with them by offering free rewards. Today, T-Mobile will keep you fed by paying for a $5 appetizer at Red Robin.
The rest of today's freebies include an Inkly greeting card. Using the Inkly app, you can add your own picture or handwritten message to the card. You can't send a more personal greeting than that! Also taking part in this week's T-Mobile Tuesday is The Grommet. This is a national chain that sells unique gifts. Just in time for the holidays, T-Mobile subscribers will receive a $12 discount at The Grommet.
T-Mobile subscribers could also win $25 and $250 credit toward purchases made at a Grommet store. And 25 lucky T-Mobile subscribers will each receive 26 $100 gift cards for The Grommet. Keep one and send the other 25 to friends and family to spread the cheer.
There is no Frosty or discounted Lyft ride this week. If you are a T-Mobile customer, enjoy your T-Mobile Tuesday.
source:
T-Mobile