Three Verizon feature phones get Skype Mobile app
1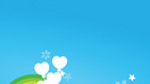 Three of Verizon's featurephones now support Skype Mobile. The app allows you to make free Skype to Skype calls in the U.S. while taking advantage of Skype's low International calling rates, and allows two people to chat via IM using the app. The three models that now support Skype Mobile are the Pantech Crux, the LG Octane and the Samsung Zeal.
All together, 20 Verizon handsets, including some pre-paid smartphone models, offer Skype Mobile and the app is "always on" so while you receive calls using Skype, you can still run some other functions on your handset. And to make things simple, the UI includes a drop down menu with images showing the flags of other countries which makes it easy to place overseas calls at a discount. The app is available in Spanish, Korean and Chinese besides the obvious English.
The Skype Mobile app can be downloaded at Media Center/Get It Now or the online media store at www.verizonwireless.com/mp3. Verizon customers can also text "SKYPE" to 2255 to get a message with the link to download Skype mobile.
source:
Verizon
Recommended Stories