Those shopping by phone expected to set a record during the 2011 holiday season
1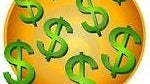 A study conducted by IBM of 500 leading online retailers shows that a record number of shoppers are expected to
shop via smartphone and other mobile devices
this quarter. In fact, Big Blue's research shows that the traffic on retailing web sites attributed to mobile devices will more than double this year from last year's figures. IBM says that 15% of visitors to retail web sites this holiday season will originate from a device that fits in your hand(s). Last year, on "Cyber Monday" (the Monday following the Thanksgiving holiday when everyone is back at work, online, and shopping for holiday gifts) 3.9% of retailer's online traffic came from mobile devices.
IBM's study also found that 10.7% of visitors to retailing sites used a mobile device last month, up from last year's reading of 4.2%. Mobile sales
more than doubled
over the same period, from 3.4% of sales to 9.6%. IBM also discovered that users of social sites are not necessarily open to mobile shopping. While 77% of all traffic to retailing sites from a social network came from Facebook, only 9.2% of those who clicked to a retail site from a social site made a purchase.
Of course, spending by shoppers on a mobile device wouldn't be so strong if the idea of on-line shopping wasn't so compelling for many. According to metrics firm comScore, Q3 on-line spending was $36.3 billion, up 13% year-over-year. In an very telling statistic, IBM found that
Apple iPad
owners had a conversion rate (the percentage of visits to a site that results in the desired action-in this case, an online purchase) of 6.8% in October, compared with 3.6% for mobile devices as a whole. That means that iPad owners are nearly twice as likely to make a purchase on an online retailing site than those using another mobile product. If tablet owners are a little more likely to open their wallet,
what will happen when the Amazon Kindle Fire launches
on November 15th? The tablet is not only less expensive than the competition at $199, but also is developed by one of the top online retailing firms.
source:
AllThingsD