Amazon Kindle Fire to be a $199 7-incher, no 3G or microphone, but tightly knit to the Amazon ecosystem
7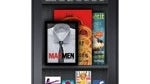 The long-awaited Amazon Kindle Fire will fulfill the dreams to launch close to that coveted $200 price point, as it will launch for $199. The 7" IPS-LCD Android tablet with 1024x600 pixels display that
analysts have been predicting has the first real chance to slow down Apple's iPad dominance
, will be tightly integrated in the Amazon ecosystem, so the giant online retailer can recoup the lack of markup on the hardware.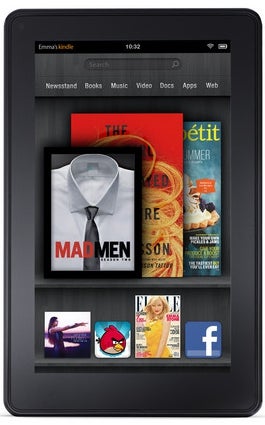 Actually we are not that sure there's much to recoup, since the 14.6 ounces Amazon Kindle Fire sounds pretty plain as it is - a dual-core TI OMAP4 processor and Gorilla Glass, but no camera or microphone to speak of, and no 3G connection, just Wi-Fi, plus 8GB of memory, so it won't be an exact replacement for more expensive Android tablets if the modding community manages to install stock Honeycomb on it.
We say stock, since the Kindle Fire will come with Amazon's own eye-candy overlay on top of Android 2.3 Gingerbread, with one-click access to Amazon's vast universe of books, movies, music and other assorted entertainment, as well as to its shopping experience. The
browser experience is called Amazon Silk
and it acts like Skyfire or Opera by leaving rendering to Amazon's servers and delivering you content via dedicated channels, which allegedly speads things up.
There is a 30-day trial of Amazon Prime preinstalled, which includes free movie streaming and two-day shipping for $79 a year. Rumor has it that you can also side-load Android apps, circumventing Amazon's curated Appstore.
Given the latest research out today that
tablet owners are those impulsive buyers
every retailer is dreaming about, the Kindle Fire might just have its work cut out for it. In Amazon's Jeff Bezos own words:
What we are doing is offering premium products at non-premium prices. (Other tablets) have not been competitive on price and have just sold a piece of hardware. We don't think of the Kindle Fire as a tablet. We think of it as a service.
Recommended Stories