Those fooled by the Virus Shield app scam on Google Play to get a refund, and more
25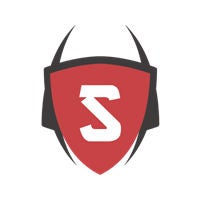 Earlier this month, it was determined that a top rated and "top paid" app in the Google Play store,
Virus Shield, was a complete sham
, the $3.99 spent on the app yielded the user none of the proclaimed protections from "harmful apps being installed on your device."
Still, in no time, the app snookered
at least 30,000 people
, netting the developer, Deviant Solutions, tens-of-thousands of dollars in revenue for an app that did nothing.
The good news is not only that Google is reimbursing people their $3.99 for the purchase, they will also get a $5 Play Store voucher. This is no doubt an olive branch to smooth any ruffled feathers those may have about Google Play being a sort of "wild, wild west" environment for apps.
If you happen to be one of the unfortunate buyers of this program you should be receiving an email from Google as follows:
Hello,

We're reaching out to you because you recently purchased the "Virus Shield" app on Google Play.

This app made the false claim that it provided one-click virus protection; in reality, it did not.

Google Play's policies strictly prohibit false claims like these, and in light of this, we're refunding you for your "Virus Shield" purchase. You should see funds returned to your account within the next 14 days.

Additionally we'd like to offer you $5 promotional credit1, which can be used to purchase digital content on Google Play such as apps, games, books, music and movies.

Your credit redemption code is XXXXXXXXXXXXXXX. Click or tap here to redeem. For help redeeming, please visit our Help Center.

We're sorry for any inconvenience this may have caused; rest assured that we're always working to make Google Play better for our users.

Thank you,
Google Play Support
source:
Android Police