Popular Virus Scan app outed as a scam and pulled from Google Play
21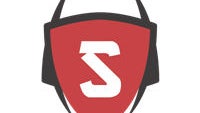 There is a lot of fear-mongering going around about how much malware there is on Android and how many viruses can be on your device. Of course, the real truth is that any malware on your device likely got there because you chose to install something you shouldn't have. If you stick to the Play Store, you should be fine. Still, that fear was enough to make Virus Scan one of the most popular new apps on Android.
The app was listed in the Google Play Store for $3.99, and its description claimed that the app "Prevents harmful apps from being installed on your device," "scans apps, settings, files, and media in real time," and "protects your personal information." All of this would be done without hurting your battery life or bugging you with ads. That sounded good enough to make Virus Scan the number one Top New Paid App in Google Play just one week after its release, and garner it a 4.7 star (out of 5) rating with over 10,000 downloads.
Unfortunately, the whole thing was a scam. The Virus Scan app didn't actually do any of the things it claimed. It had a shield icon with an X in it, and when you tapped it, it changed to a shield with a check symbol and told you your device was virus free. That's it. It had no code at all to scan any apps, or find any real threats.
Android Police
uncovered the scam a couple days, and mirrored the code base of the app to show that it had nothing of value in it. The app has since been removed from the Play Store.