This hilarious sticker might save your AirPods from getting stolen
29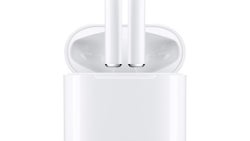 There are some who believe that in their charging case, the Apple AirPods resemble a box containing dental floss. And you can actually use that resemblance to prevent your AirPods from getting ripped off. For only $4.99, Etsy is offering a sticker that makes your AirPods charging case look like nothing more than a box of cheap floss.
The sticker is designed to be placed on front of the case. Everything from the wording on the label that says "Original Floss," to the phony Oral O branding wouldn't cause anyone to give the container a second look. In fact, you could probably leave the container in your desk at work and not worry about your AirPods getting stolen. That is, unless you have a co-worker who needs to floss!
Considering that the AirPods cost $159 for the set, paying $4.99 for the sticker seems like a bargain. If interested in turning your valuable AirPods into cheap floss, click on the sourcelink.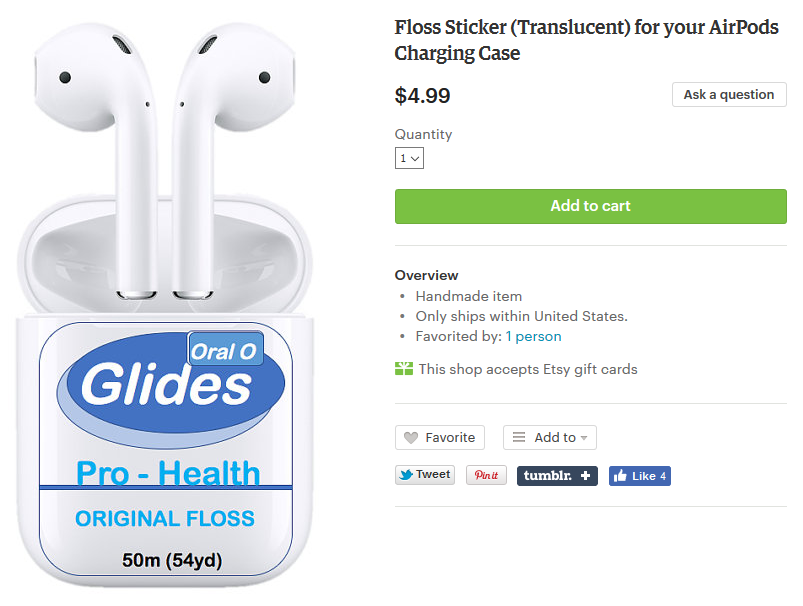 Protect your AirPods by putting this sticker on their charging case
source:
Etsy
via
Gizmodo