These 9 paid iOS apps are free for a limited time only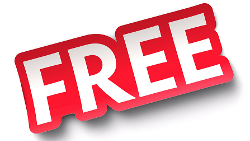 Everyone is looking for bargains, even when it comes to installing apps. So today, we have 9 paid iOS apps that are yours for the taking. Remember though, these apps are free for a limited time only. If you see something you like, don't procrastinate. Grab the apps you want now before the regular pricing returns. With that in mind, you can find all 9 free apps in the slideshow, below.
We do suggest that you install
The Merck Manual
on your iOS device. Normally $9.99, you never know when you might need the app to show you what to do in case of a medical emergency. Even if 911 has been called, The Merck Manual can help keep the situation stable until help arrives. If you know some one who wants to be an actor,
ActPal
is a great app for them to own. Important casting directors are listed along with a calendar of upcoming shows. And the famous monologues included in the app can be used for audition material.
Need It
is also an interesting app as it allows you to create a shopping list by using the camera on your phone. It also keeps track of when the food in your fridge is about to expire, and will tell you when you've run out of certain edibles.
source:
BGR