These 6 Android apps can get you close to Apple's eye strain-reducing Night Shift feature
13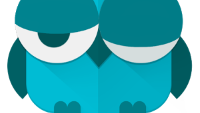 You may have heard about Night Shift, one of the new features that Apple has been pampering iOS users with
since the version 9.3 update
. It's a system service designed to limit the amount of blue light emitted by the screen in order to reduce eye strain and prevent the over-stimulating effect it has on the brain.
You may not know it, but numerous studies have confirmed that exposing your retinas to bright blue light before bedtime, which is exactly what you do when using your phone or tablet for bedtime reading, messes up the melatonin levels in your body. Melatonin is the hormone which regulates your sleep timing in accordance with your body's circadian rhythm and the natural lighting conditions.
Thus, the habitual checking of your phone before bedtime might cause difficultues in falling asleep, ranging from delays to borderline insomnia. The solution is reducing the amount of blue light emitted by the display, changing its color temperature to a warmer one and possibly syncing it to the sun's natural rise and set patterns and your place's ambient lighting. This is what Night Shift does in a nutshell, and emulating its functionality is pretty easy on Android.
In fact, some of the apps we're about to show you exist before Apple thought it would be a good idea to build this kind of functionality into iOS natively. They can help with several problems – reducing eye strain, modifying your display's color temperature for a warmer appearance (if you consider it too cold but your device doesn't give you the means to change it), and dimming the screen for viewing it in dark conditions, such as those in cinemas, clubs, and your own bedroom, of course. So, there you go – six apps to solve your eye strain issues on Android!
Also read: