The latest OxygenOS Open Beta for the OnePlus 3 and 3T adds a font switcher and a better Ambient Display
2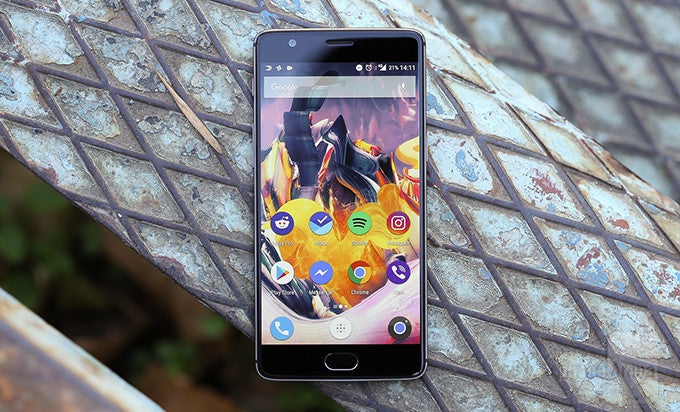 It's been just over two weeks since
the last beta update to OxygenOS
, OnePlus' in-house Android ROM. As usual, the betas, version number 17 for the OnePlus 3 and 8 for the 3T, bring a number of new and updated features to users brave enough to install pre-release software on their devices.
The biggest changes today are in OnePlus' Ambient Display implementation. Up until now, users only had to tap the screen once while Ambient Display is on to activate it, but a double tap is now required instead, so as to prevent accidental screen unlocks. Also, a new "Lift up display" functionality has been added, which turns on the screen when the phone is, well, lifted up.
The second big addition is a brand-new OnePlus font (available in English, Chinese, and Japanese). With it, however, also comes a built-in system font switcher, which should be a welcome addition to users addicted to customizing their devices.
But there's other changes, too: a couple of performance optimizations promise shorter launch times for third-party apps, as well as better process management. There's also UI improvements in several apps, including the Gallery, File Manager, Recorder, and Weather. Making calls while roaming now automatically adds the correct country codes, while SIM card contacts importing now supports dual numbers and email addresses. And last but not least, security-conscious users will be happy to know OnePlus has finally included the latest, May 1st security patches for Android (though the June patches should be released pretty soon).
As usual, a warning: moving to the Beta path is semi-permanent, as you will not be able to migrate back to Stable without a clean wipe of your device. Those who are already running a Beta build, however, should receive the update via OTA shortly.