The iPad Air 2, the Google Nexus 6, and the latest Droid Turbo leaks: weekly news round-up
9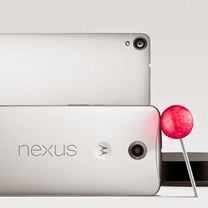 To say that the past week was a busy one would be an understatement, but we're not complaining as the days behind us were filled with excitement. One of last week's highlight events was the announcement of the
iPad Air 2
, Apple's sixth-generation iPad. As expected, it is thinner, lighter, and faster than its predecessors, all the while carrying the same $499 base price tag. Along with it came the
iPad mini 3
. It didn't get quite as much spotlight time, however, but more on that in a bit.
Google also made several announcements last week. The tech giant unveiled its long-anticipated
Nexus 6
smartphone, along with the
Nexus 9
tablet. Both devices are powered by the latest iteration of Android, version 5.0 KitKat. Along with them was announced an Android-powered media player and game console, the
Google Nexus Player
.
Another device worth being excited about is the Motorola Droid Turbo. It may not be official yet, but given the latest leaks, the upcoming Verizon phone is to be made official in the near future. Specs-wise, it will be a beast, with a powerful processor, premium build quality, and a high-resolution main camera.
For more of last week's hottest news, flip through the slideshow below.