Google announces Nexus Player – an Android based media player and game console
14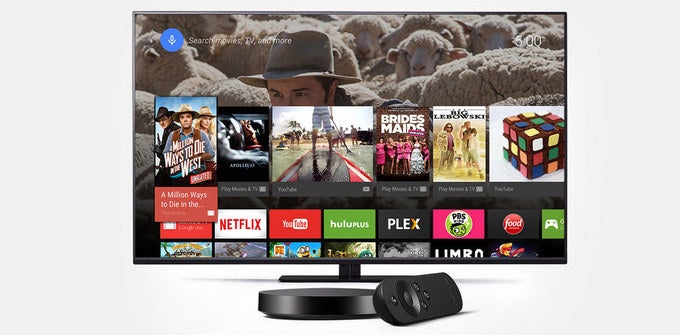 Today is a huge day for Google and all fans of the little green robot. As expected, the company announced the latest additions to its device roster, namely the Nexus 6 phablet and Nexus 9 tablet, details about which leaked constantly over the past few days and weeks. What managed to remain under wraps until the very last moment, however, was Google's Android-powered entertainment hub, built in collaboration with Asus.
Introducing the Nexus Player – a media player and game console in a small package, designed to blend perfectly with your home entertainment system. And when we say small, we mean dimensions of 4.7 inches (12 centimeters) in diameter and height of 0.78 inches (2 centimeters). The gizmo connects to your television over HDMI and lets you enjoy movies and music, as well as games and apps from Google's catalog. In fact, the Nexus Player gives you the option to start a movie or a game on your TV, then finish it on your mobile device. And with the help of Google Cast, you can cast media to Google's Player from an Android or iOS device, as well as from a Chromebook, a Mac, or a PC.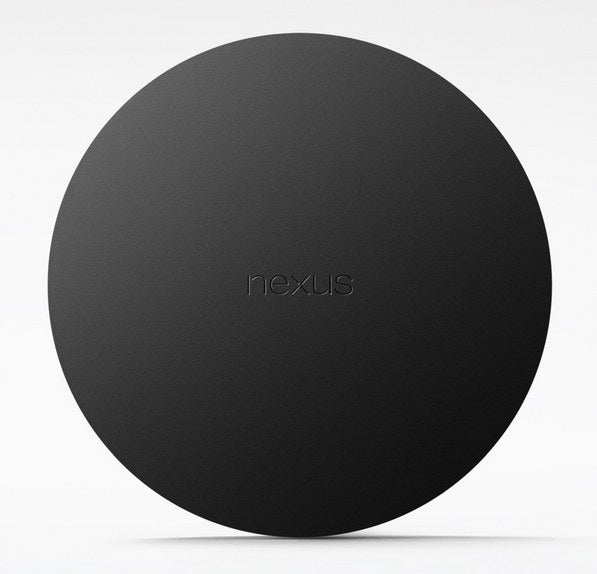 Introducing the Google Nexus Player
So how do you control the thing? With a remote, as it turns out. The Google Nexus Player ships with a Bluetooth remote used for navigating through its interface. There's also a built-in microphone allowing you to search for media using your voice. As for the wireless gamepad built for the device, it is an optional accessory.
As we mentioned above, the Google Nexus Player is an Android device. It runs Android TV based on Android 5.0 Lollipop, to be more specific, and it is the first of its kind to be released from Google. Under its hood is tucked a quad-core Intel Atom processor with a 1.8GHz clock speed, along with a PowerVR series 6 GPU, 1GB of RAM and 8GB of storage. It doesn't seem like a cutting-edge configuration, but time will tell whether that's sufficient to run Android TV flawlessly. A Micro USB 2.0 port is also present, along with Wi-Fi connectivity.
Google has also unveiled some of the media partners ready to meet the need for Nexus Player and Android TV content. On launch, you'll be able to stream media not only from Google's own services – YouTube, Play Music, and Play Movies – but also from Hulu, Netflix, Pandora, Vevo, and iHeartRadio. Popular TV channels available on the device include Bloomberg TV, the Food Network, HGTV, Haystack TV, Travel Channel, PBS Kids, and more.
So, how do you get one? You'll have to be patient as pre-orders begin on October 17. In-store availability is scheduled for November 3. We'll update you as soon as we learn how much the Nexus Player is going to cost.