The Uh Oh Protection you get with the HTC One M9 in the US is seriously awesome, here's how it stacks against competing programs
12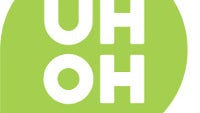 "Because life happens" is the slogan under which HTC America released its Uh Oh Program for the HTC One M9 back in the middle of March, and judging by the number of seriously damaged handsets we constantly see in the hands of friends or strangers, we can't help but agree. The idea behind the warranty program was obviously to draw customers to the HTC camp, but also provide real value by allowing you to get a ruined One M9 unit restored to new if worse came to worst.
Of course, HTC America isn't the only company to offer protection to its consumers, but not everybody is quite as generous. On the company's page, you can check out a pretty in-depth comparison table pitting HTC's Uh Oh Program against similar initiatives by the likes of LG, Motorola, Samsung, and Apple. And while the former two do offer to replace a cracked screen for free, both Samsung and Apple charge $99 or more to basically insure your device, not to mention that you still need to cough up to $79 more to cover the service fee.
Obviously, HTC wouldn't be putting said table (right below, promise!) on its website if it didn't help advertise the program and the product its attached to, but in this case we can't help but nod enthusiastically and feel like HTC deserves credit for the initiative. It sure makes the One M9 extra tempting.