The Polar M600 is an Android Wear smartwatch with fitness band DNA
2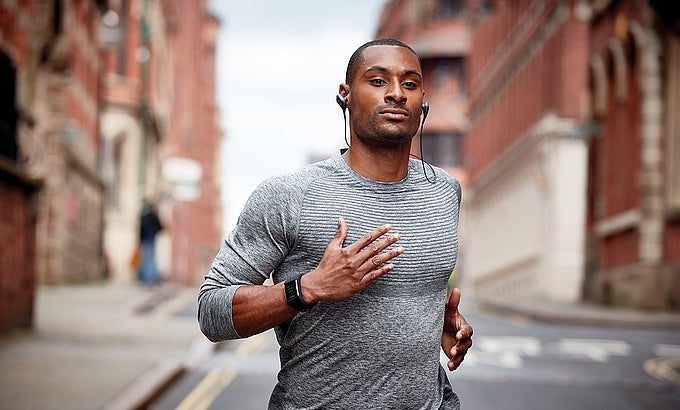 Polar, the Finnish company that's best known in the modern technology era as a maker of premium heart rate sensors, activity trackers, and fitness bands, has just announced its first smartwatch. Meet the Android Wear-powered Polar M600, a smartwatch centered on advanced fitness-tracking abilities.

Most smartwatches aren't very good at detecting your heart rate, but Polar says that the M600's 6-LED heart rate measurement system will provide maximum reliability in this regard. Throw in an integrated GPS, around-the-clock activity tracking, and Polar's renowned Smart Coaching features, and we've got ourselves the promise of a smartwatch that fitness enthusiasts can actually make use of.

The Polar M600 customers will get access to Polar Flow, a platform that enables users to review their activity through the iOS or Android app. Alternatively, the web interface provides even more advanced details. Customers will also be given access to the new Polar Running Program, an adaptive training plan that aims to get users in shape for long-distance running events such as a 5K, a 10K, a half-marathon, or a full marathon.

As far as the smartwatch itself is concerned, the full specs of the Polar M600 are currently a bit hazy. Polar mentions that the M600 comes with a 1.3-inch display but has yet to provide details such as the display resolution, the chipset, or the amount of RAM. We do know that the M600 will come with 4GB of integrated storage space.

Speaking of integrated storage space, the Polar M600 allows users to sync their Google Music library to the wearable. Once the operation is complete, users will be able to listen to their songs right from the wearable itself. Aside from that, users will also get access to the full functionality of Android Wear, including text replies, watchfaces, and apps.
In the design department, it's easy to notice that the Polar M600 is designed with sports-passionate people in mind, coming with a light polycarbonate build and comfortable silicone wristbands, as well as resistance to the elements. The interchangeable bands will be initially available in black and white, the same color options as for the watch itself, but Polar says that a red color option will debut later this year.
"Polar is known for bringing smarts into sports," says Marco Suvilaakso, Chief Strategy Officer at Polar. "Polar created the first heart rate monitor, the first activity tracker and now we're the first true sports wearables company to announce a smartwatch truly made for sports. Powered by Android Wear, Polar M600 offers our customers countless opportunities to customize their smartwatch and still rely on the unique Polar sports wearable experience that is at its core."

The Polar M600 will launch around the globe later this year at a price of $329.90 / €349.90. The Charcoal Black and Powder White versions will both be available at launch.
source: Polar