The Bluboo D1 is an affordable dual camera smartphone
3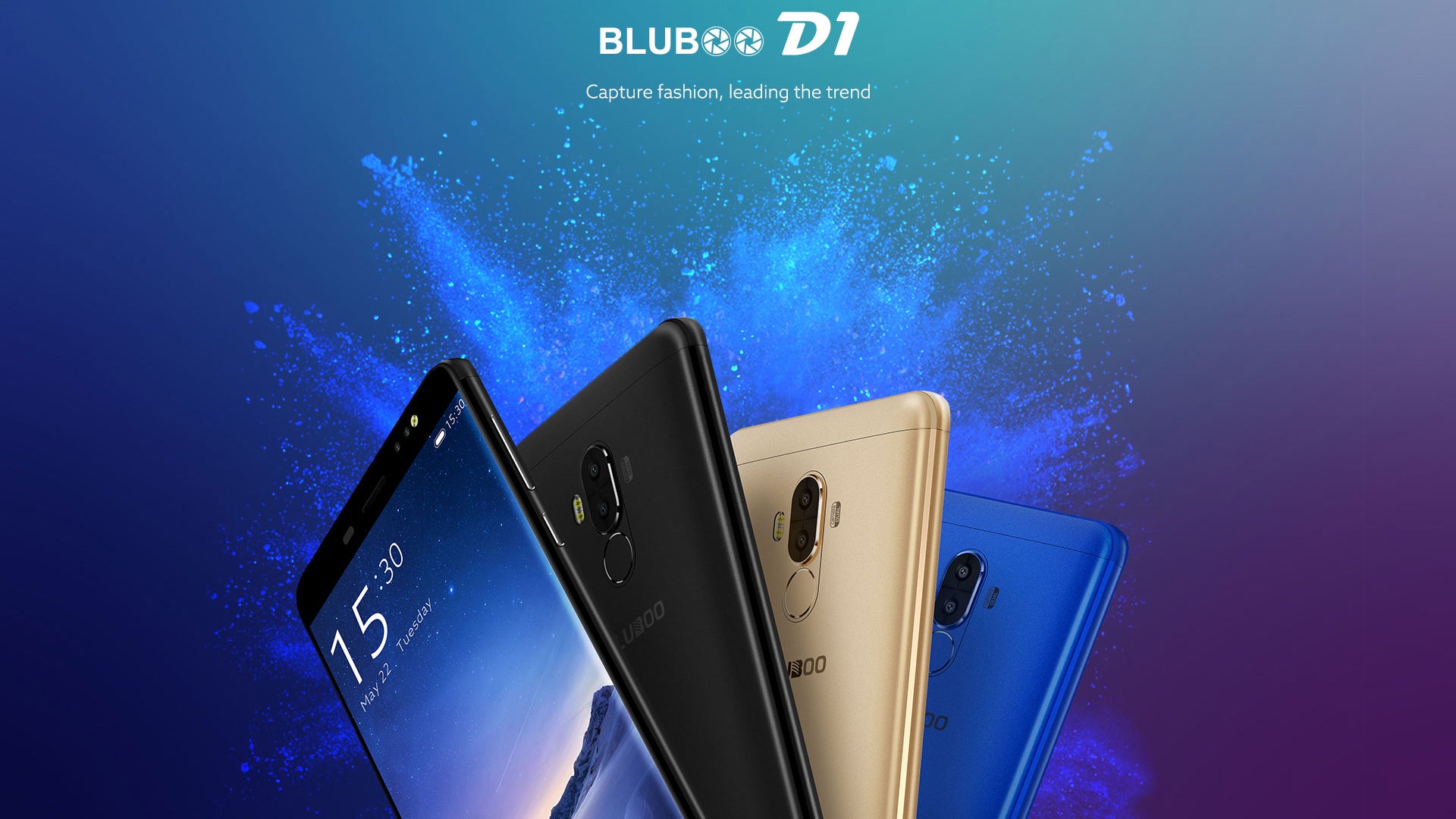 This story is sponsored by Bluboo. PhoneArena's opinions in this article have not been affected in any way!
Dual cameras that simulate a shallow depth of field are definitely a trend that's here to stay. The
iPhone 7 Plus
and
Huawei P10
may be leading the charge currently, but there are a lot of other manufacturers that are chasing that bokeh effect as well. One such phone slinger is Bluboo. The company launched the
Bluboo Dual
near the end of 2016 — a dual-camera midranger with an alluring price tag — and now follows it up with an even better bargain of a smartphone — the Bluboo D1.
The D1 is, as the competitive market demands, made out of metal, and has a relatively compact body. It measures at 5.6 x 2.8 x 0.37 inches (141.4 x 71.7 x 9.35 mm), which makes it slightly shorter, though, a bit wider and noticeably thicker than your standard Samsung Galaxy S7. It comes in three colors — black, which is back in fashion as of late, the good ol' gold, and blue. Its front sports a 5-inch, 720 x 1280 resolution Sharp-made display and a set of capacitive navigation buttons below it.
Under the hood, we have a quad-core MediaTek MT6580 SoC, clocked at 1.5 GHz, 2 GB of RAM, and 16 GB of internal storage, expandable via microSD of up to 256 GB. The battery that keeps the lights on has a 2,600 mAh capacity.
The camera is the definite highlight of this affordable midranger. It comes with a dual module on the back — an 8 MP main camera and a 2 MP assistive one. Photos are taken entirely with the 8 MP snapper, while the low-res one is used to collect depth information. Thanks to that, the user can get a shallow depth of field effect, simulating the natural bokeh from a DSLR camera. An autonomous vision processing chip is on board, too, allowing the phone to showcase the bokeh effect in real time, straight on the viewfinder. The main camera module is assisted by a strong dual LED flash to help illuminate dark rooms.
On the front, we have a 5 MP snapper for selfies. Interestingly enough, we can get the bokeh effect from this one, too. There's also a soft LED flash here for selfie shots in dark areas.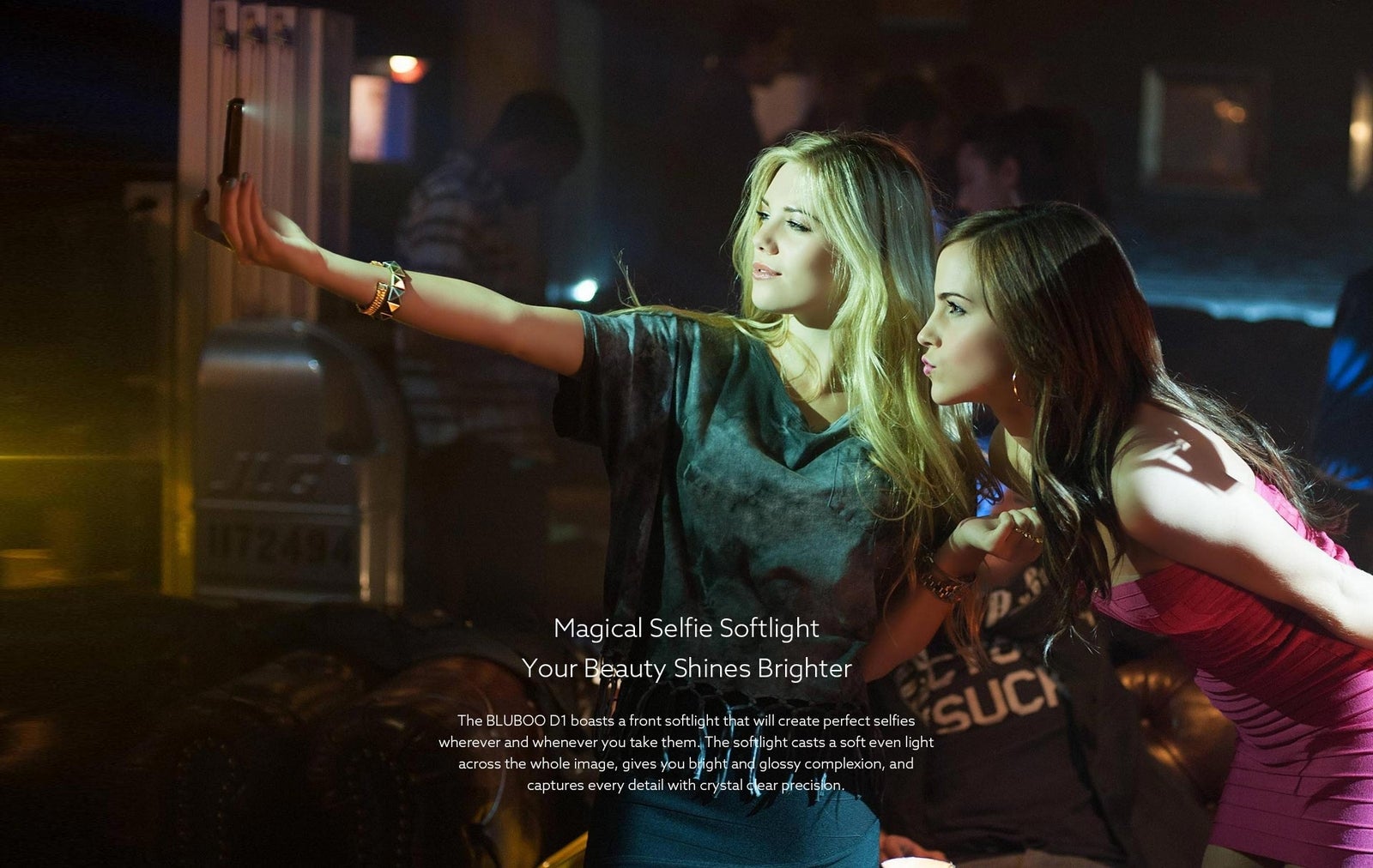 Other highlights of the Bluboo D1 include a "breathing" multi-color LED strip on the bottom of the phone's face, which will softly glow when we have a notification waiting for us, a fingerprint scanner on the back, which can perform a scan as fast as 0.1 seconds, and Android 7 Nougat out of the box.

The price for all of this? Well, the pre-sale starts on the 24th of April and if you are among the first 20 people to place an order, you can get it for just $9.99. Regular pre-sale price will be $69.99, and after the pre-order stage ends (on the 7th of May), the Bluboo D1 will cost $79.99. There's also a giveaway raffle, which will be going on during the pre-sale period — if you enter your email address, you may win one of two Bluboo D1 units for free.

These prices are sans any possible shipping and tax fees, mind you. If you are interested in that bargain, go ahead and visit the official webpage, linked below. Good luck!
Bluboo D1 info page
|
Bluboo D1 pre-sale