Texas Instruments posts better than expected quarterly results, hits the bottom in its downturn?
1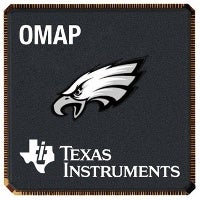 Texas Instruments
posted its results for the fourth quarter of 2011 beating analysts consensus and hopeful that it hit a bottom in its downturn. Demand for TI's chips sped up as customers increased their orders after starting to run out of chips in stock. Additionally, the chip maker announced its shutting down two factories - one in Texas and another one in Hiji, Japan, allowing it to cut costs by nearly $100 million a year.
Investors reacted well to the news and the chip maker's
shares
grew in late trade.
TI reported a better-than-expected
profit
of $298 million, but still significantly down than the $942 million it posted in the same period last year. The chip maker's revenue also beat analysts' expectations at $3.42 billion, also down from the $3.53 billion from last year.
Texas Instruments provided a much weaker than analysts' guidance for the first quarter, saying it expects revenue to be between $3.02 billion and $3.28 billion, while the Street forecasted $3.47 billion. The difference comes from weaker demand for TI's baseband solutions where Nokia is the main customer.
The company is looking forward to the second half of 2012 when the first 28nm
OMAP 5
chips are expected to start arriving.