Tesla unveils Qi-supported wireless charger on its website and then pulls the product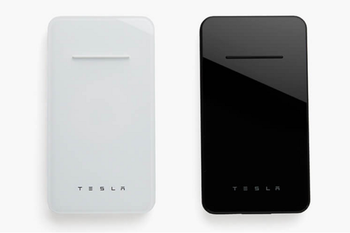 So much weird stuff has been going on lately with Elon Musk, including the recent announcement of his plans to take his company Tesla private (without informing the company's board in advance) and then abruptly reversing his decision days later. Something similar to that, but not on such a grand scale, happened today when Tesla's website revealed a branded, Qi-compatible
wireless charging
pad. But by Tuesday evening, the product was removed from the site.
The Tesla Wireless Charger, priced at $65, actually pulls double duty. Before the page was removed, we learned that it will wirelessly charge up a Qi-supported device, and thanks to the included 6000mAh battery and USB-C cable, it can also act like a power bank and power up devices on the go (even those that don't support wireless charging). The accessory also includes a USB-A port so that it can be used with phones that don't use USB-C, and also to recharge the battery inside the pad.
The web page also showed that the Tesla Wireless Charger will be available in both black and white, offering 21 additional hours of talk time, or 18 additional hours of internet browsing. As a wireless charger, it runs at 5W, and 5V/1.5A for wired charging.
Now that the product has been removed from the Tesla site, there are two questions. Will it return to the site? And considering the price, does anyone even care?