T-Mobile's interactive LTE coverage map shows how it wants to compare with Verizon, AT&T, and Sprint by late 2017
9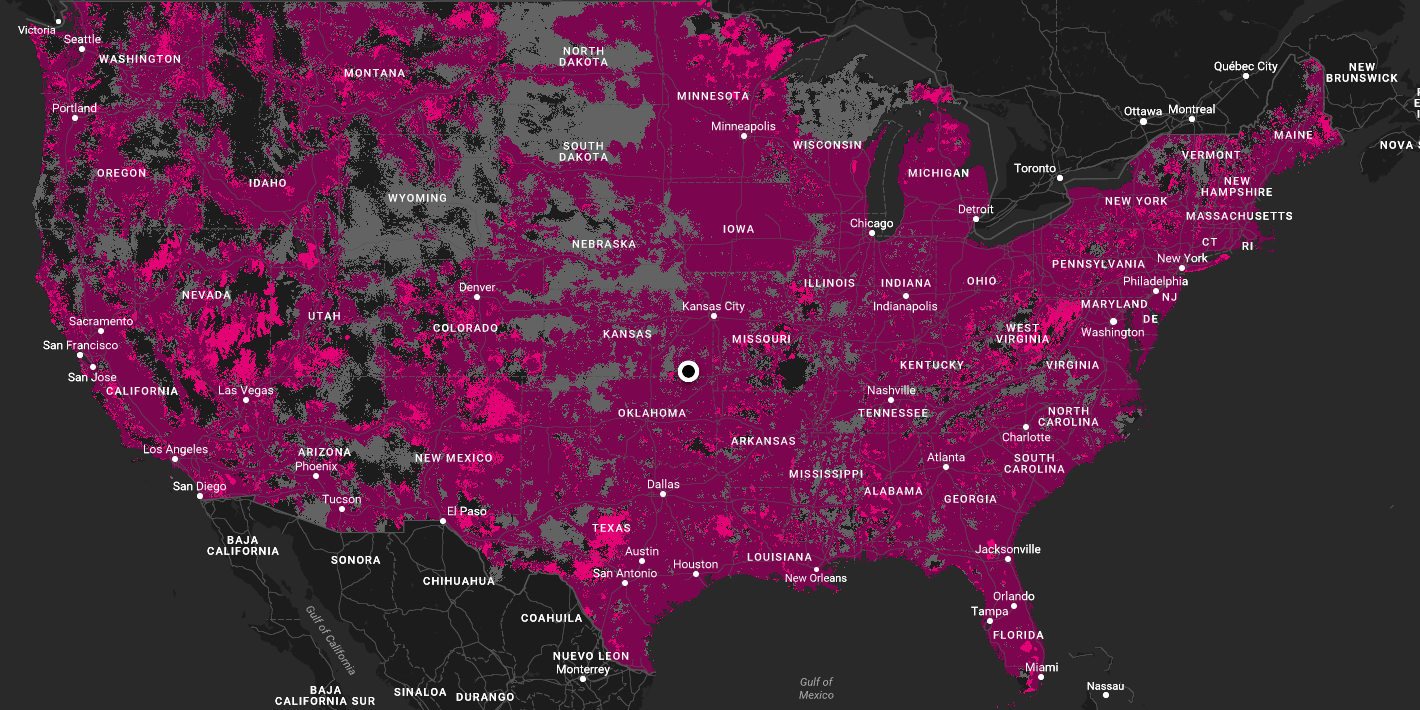 If you check out the definitions of "fun" in the dictionary, checking LTE coverage maps on the Internet would definitely not be up there. Yet, it's always fun to see how the US' big four mobile carriers stack up against one another in terms of LTE coverage. Either that or we are just
weird
for having fun with maps and whatnot.
Anyway, T-Mobile recently released an interactive map that lets consumers do just that, i.e. see how Team Magenta stacks up against Verizon, AT&T, and Sprint in an improvised coverage test. As you might imagine, that's a pretty neat idea that might be helpful if you're on the fence of switching carriers or at least pondering the idea, especially if you're living in a not so populous area.
However, said map doesn't actually allow you to do that right now.
Team Magenta is not quite there yet
"Wait, what? What do you mean?"
See, the comparison map only shows what T-Mobile expects its LTE coverage across the States to look by the end of 2017, which means that you can't actually compare the four major carriers' coverage, with this map at least. This also means that if you're currently living in an area that's shown as LTE-covered, you might have to wait quite a bit before you can really make use of T-Mo's 4G service.
According to the latest data from
OpenSignal
, Verizon's subscribers have access to the company's LTE service 88.17% of the time, whereas T-Mo is close second with its users having access to the LTE network 86.60% of the time.