T-Mobile puts a rocket to LTE speeds in Dallas thanks to MetroPCS spectrum
36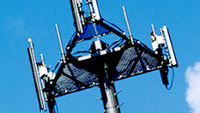 By combining its spectrum with the spectrum it acquired from MetroPCS when it purchased the carrier, T-Mobile has been able to increase its LTE speeds in North Dallas. The nation's fourth largest carrier turned on the faster speeds just before Thanksgiving. Combining the airwaves allowed T-Mobile to offer what is called "20 x 20" service in the area. That is double the amount of spectrum that T-Mobile offers in most of its other markets.
Eventually, T-Mobile hopes to have this faster service available in 90% of the top 25 U.S. markets, and offering the faster speeds is something the mobile operator is expecting to do in earnest sometime next year. For now, it will have 10 x 10 service in 40 of the top 50 markets by the end of this year. And while other carriers are also looking to speed up data delivery, Verizon (
adding AWS to its LTE spectrum
) and Sprint (
tri-mode LTE aka Sprint Spark
) require the use of updated phones. AT&T's faster LTE service will also require new phones. With T-Mobile's 20 x 20, its current batch of LTE-enabled handsets will work just fine, thank you.
source:
AllThingsD