Verizon details plans for AWS spectrum
14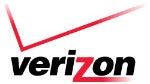 Verizon has been very busy during this "spectrum shortage" (according to all major carriers) to buy up as much AWS spectrum as possible. Verizon made deals with many companies, including
T-Mobile
to acquire the AWS spectrum, and now the company is detailing the plans for that spectrum.
The information comes from Verizon's CTO Nicola Palmer in an interview with
Fierce Wireless
. The plan is that Verizon will start offering devices that can take advantage of the new spectrum in July, and in the meantime Verizon will be working to add AWS support to 5,000 of its cell towers by the end of the year.
The work on adding AWS support to cell towers is planned to begin after Verizon finishes work on its 700Mhz band LTE rollout, which should be done by the middle of the year.