T-Mobile announces the first media partner for its upcoming mobile TV service
1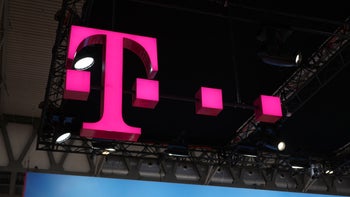 Despite the fact that it should have gone live last year, T-Mobile's mobile streaming TV service is still in the cards for a 2019 release. Today, the Un-carrier announced it has secured a distribution agreement with a major media company that will allow its mobile TV service to stream certain popular channels.
Under the terms of the deal, Viacom's portfolio of channels, including MTV, Nickelodeon, Comedy Central, BET, Paramount and more, will be delivered to customers through T-Mobile's new mobile video service that will be launched later this year. Along with the channels mentioned, T-Mobile's mobile TV service will offer consumers a wide range of on-demand content.
To help build the infrastructure of its mobile TV service, T-Mobile acquired cable TV disruptor Layer3 TV last year. Even though T-Mobile plans to introduce mobile TV service with Viacom as a cornerstone launch partner, but that doesn't mean that other partners might not join the carrier's portfolio later on.
T-Mobile said many times that it wishes to "uncarrier" TV services, which means that consumers shouldn't expect to be offered the traditional long-term contracts or unnecessary bundles. The carrier also promised great customer service and the latest technology available through its services, so here is hoping they'll deliver on these promises.