T-Mobile MVNOs hint at pre-paid 4G LTE service
9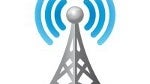 As a T-Mobile MVNO, we get access to all network enhancements and upgrades, [and] this means that mean LTE is available we will offer it as well simply because it's there.-Emir Aboulhosn, senior vice president of business development, Roam Mobility
At least two T-Mobile MVNOs are confirming that they will each be providing
pre-paid 4G LTE
service once T-Mobile turns on its LTE switch. Solavei and Ready SIM executives both say that 4G LTE service will be made available to their pre-paid customers, and another T-Mobile MVNO, Ultra Mobile, hinted that it would offer the service too. Chris Furlong, Ultra Mobile's executive vice president of product development, said that it will always do what is best for customers and will consider LTE when it is ready.
But the MVNOs are making these statements before T-Mobile has made any decision as to when it will allow access to its LTE network, and which of its partners will have that access. Very few MVNOs offer 4G LTE service. One notable one,
FreedomPop, will soon be selling Sprint LTE later this year
and another Sprint MVNO,
Ting
, sells LTE handsets.
By the end of this year, Sprint and T-Mobile together will cover 200 million POPs and the latest stats available show that as of the end of Q3 2012, T-Mobile had 3.9 million MVNO customers out of a subscriber base of 33.3 million users. In case you were wondering, MVNO stands for Mobile Virtual Network Operator, which is a wireless provider that
does not own
the spectrum it uses to provide wireless service.
T-Mobile has not made any commitments to MVNO partners regarding timing of when they may have access to T-Mobile's LTE network, and not all partners may receive access. Our own plans have not changed. T-Mobile USA remains committed to launching LTE this year, and we expect to cover 100 million people by mid-year, and 200 million people by the end of the year.
source:
FierceWireless