Synerzip joins Quickoffice to make Android app suite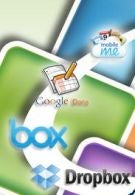 Quickoffice
, the maker of the popular mobile office solution, is teaming with product development partner Synerzip on an Android-only project.
The Synerzip CEO had this to say: "While Synerzip has been assisting its clients for the last several years in building mobile applications on various mobile platforms...the Quickoffice partnership will maximize our focus on mobile application development with particular emphasis on the Android platform."
While both companies have developed for a variety of platforms in the past, they are now choosing to focus on their Android applications. This is most likely due to the balance between consumer and
corporate appeal of Android
, as well as its
projected market dominance
.
The two companies expect the partnership to not only improve the quality and scope of their subsequent Android products, but also expedite their time to market. Hopefully this means we can see the fruits of their labor in the near future.
source:
Synerzip
via
PR Newswire