Survey: Windows tablet favored for work over the iPad or Android tablets
12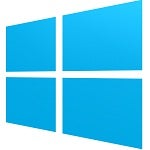 Based on a survey of 10,000 employees in 17 countries, a full third want their next tablet to be powered by Windows.
Behind the 33% that responded Windows to Forrester Research, 26% picked the iPad, and only 12% would pick an Android tablet for work. It gets better, when it came to smarphones, the results were nearly exactly the opposite. 33% of respondents chose the iPhone for work, 22% wanted an Android device and 10% picked Windows Phone. The tablet answers are the surprise and in the face of
iffy sales and return rates for the Surface RT
tablet, and the seemingly lukewarm reception of Windows 8, it begs the question of why?
It boils down to usage patterns that people have when it comes to their work. Computers and tablets are the dominant tools used for common office tasks, such as email, document preparation, internet usage, file synchronization, and other applications. When it comes to getting work done, people want to be able to utilize their tablets in the same way they do with their office computers.
Windows PCs are the standard when it comes to office productivity tools, along with software suites like Microsoft Office, and people desire that familiar form factor and functionality when it comes to tablets. That sets a rather obvious opportunity for Microsoft's Surface Windows
8 Pro
tablet.
source:
CITE World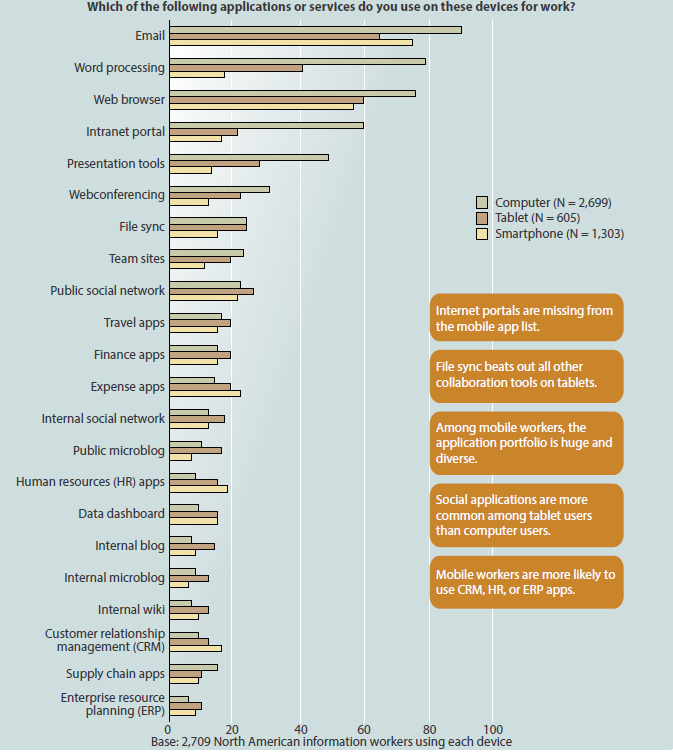 credit: Forrester Research