Steve Jobs coming back from heaven for the most epic iPhone 5 rap unveiling
13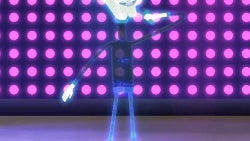 You know what's coming tomorrow, don't you? Yes, Tim Cook will fill the stage with his suave southern accent bringing us the new iPhone, but one thing will be missing.
That one thing won't be a product, it will be the person that for a very long time was the very embodiment of Apple. Steve Jobs, of course. Almost a year after Jobs' passing last October, everyone will be looking at the new iPhone and judging what Apple looks like without Steve at the head. Luckily, he's left a strong legacy.
But no, it's not Tim Cook, nor Jony Ive, nor Phil Schiller. It's
Jobs himself - reborn
. What? Yes.
Reborn in an epic rap video showing you the new shizzle that you'd instantly get addicted to. Honestly, that's the best thing we've seen and heard in a very long while. Telling the story of Jobs rubbing it on Cook's and the blind fanboys' face, the satirical rap video will have you nodding your heads to the rhythm and pushing the replay button an unhealthy amount of times. Actually, you can start now, it's right below.
source:
Mondo