Sprint joins the battle against cellphone records brokers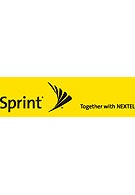 Sprint Nextel Corp. has followed some of the other mobile phone operators in filing a lawsuit against companies that obtain and sell their subscribers' phone records under false pretences. The company filed two consecutive suits in Florida – against 1st Source Information Specialists Inc. on Friday 27 January and against All Star Investigations Inc. today, requesting both temporary and permanent injunctions.
The suit against 1st Source Information Specialists Inc. follows the action already taken by Cingular Wireless and T-Mobile. As phonearena.com informed earlier this month, Cingular has already obtained a Temporary Restraining Order against this company.
In addition, Sprint Nextel stated that they are supporting federal legislation, which is designed to increase the civil and criminal penalties that can be laid against such companies.
Sprint Nextel has also hired safeguards to protect confidential customer information from unauthorized access. Moreover, they are advising their subscribers to take proactive measures, such as regularly changing passwords, to further protect their account information.
Source: Sprint